Australia
Universities in Australia encourage creativity, critical thinking, and innovation. Foreign students in Australia find their education to be challenging, enjoyable, and rewarding. In Australia, you can expect to live, grow, and study in a young, welcoming country full of opportunities.
Austria
Austria is an excellent destination for future international students such as yourself. When compared to other popular study destinations such as the United States, the United Kingdom, or Australia, it has exceptionally low tuition fees. The country enjoys a great quality of life and a low crime rate.
Bulgaria
The Times Higher Education World University Rankings examine the performance of the world's best universities across all of its major purposes, including teaching, research, knowledge transfer, and international view. In the overall Times Higher Education World University Rankings, Bulgaria has three universities.
Canada
From health and safety to inviting campuses and overall quality of life, Canada is a place of endless possibilities! When you study in Canada, you are investing in your future. A Canadian education, after all of your studies, opens the door to business and job chances, as well as a successful life in Canada.
China
China's economy is one of the fastest expanding in the world, and it is in desperate need of competent workers with degrees. Inbound students will find superb universities, gorgeous natural attractions, and plenty of fun in China.
Cyprus
Studying in Cyprus is more than just a good academic and learning experience; it's also a great way to live in a stimulating, exciting, and safe environment, complete with year-round sunlight, stunning natural beauty, and a rich historical and cultural landscape.
Czech Republic
The Czech Republic is a fascinating and hospitable country that is sometimes ignored by students who wish to study abroad. The Czech Republic, home to Central Europe's oldest institution (Charles University in Prague), is a student's paradise, hosting over 35,000 international students each year.
Denmark
It has among the world's top institutions for overseas students to study in Denmark without having to take the IELTS test, as long as they can show proof of being able to interact at an average level in English.
Dubai
As numerous international colleges have established campuses in Dubai, it is one of the most popular destinations for international students. When it comes to education, the United Arab Emirates (UAE) is regarded for upholding high standards.
Finland
Finland's education system is often regarded as one of the greatest, if not the best, in the world. The fact that education in Finland is absolutely free is one of the most distinctive and wonderful aspects for international students. Students do not have to pay tuition or fees, and their meals are also provided for free.
France
More than 250k overseas students, including Indian students, have already stayed in France after completing their studies. Indeed, international students make up roughly 10% of students enrolled in French universities. Universities in France offer a one-of-a-kind and superior level of international education, lectures, and research opportunities.
Germany
For its good education, top-ranking universities, and expanding international student population, Germany has earned a rightful place in the top-ranking education market across the globe among all international students.
Hong Kong
Hong Kong is a hub for enterprises and start-ups and is one of the world's top international financial centers. Studying in Hong Kong can help you build a social and professional network that will assist you in launching your career. Studying in the United Kingdom can assist you in forming strong social and professional ties, which can be beneficial as you begin your career.
Hungary
Hungary's universities provide high-quality education at reasonable costs. Hungary is a modern and secure country with one of the lowest living costs in Europe. Hungary is a varied, cosmopolitan country with many exciting opportunities for international students.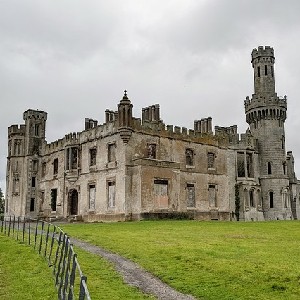 Ireland
Due to the sheer high quality of teaching and education, the variety of employment options, and the pleasant lifestyle, Ireland is an excellent country to study abroad. Young people in Ireland have the world's fourth-highest educational standard.
Italy
There are about 32K international students in Italy, including Indian students and a small number of exchange students. Higher education in the United States has a long and illustrious history. As a result, young aspirants who wish to study in Italy can be confident in the educational quality and study options available to international students in Italy.
Lithunia
There are various reasons why Lithuania has become a popular destination for overseas students seeking higher education. International students can work part-time while studying full-time in Lithuania, and study programs are offered in English. Not only graduates but also entrepreneurs and qualified professionals have several chances to study and work in Lithuania.
Malasiya
With so many countries offering higher education, it's no surprise that Malaysia has become the most popular destination for international students, Malaysia is ranked seventeenth among the world's megadiverse nations.
Mauritius
Studying in Mauritius is a fantastic learning experience, not only because of the high level of education but also because of the numerous job chances available after graduating from one of the country's reputable colleges. Mauritius can give international students w fantastic higher education experience as well as job chances after graduation.
Netherlands
Studying in the Netherlands will provide you with great value for money due to the country's renowned educational excellence and comparatively low cost of living.
New Zealand
In New Zealand , you can study at all three levels:
undergraduate(Bachelor's), postgraduate(Master's),and doctorate(Ph.D.).Specific certificates, such as college diplomas and honors, might be earned. These types of courses often last a year.
Poland
Studying in Poland will provide you with an international credential that is recognized not only in Europe but also around the world. It will provide new job prospects with Europe's top firms and European Union member states.
Singapore
Singapore is becoming a major player in a variety of industries, including higher education, culture, banking, and healthcare. Studying in Singapore is substantially less expensive than studying in the UK, the US or Canada. Secondly, there is no language barrier.
South Africa
Due to advantageous foreign currency rates, studying in South Africa offers some significant financial benefits. For overseas students, both tuition and living fees are important costs. International applications to universities in South Africa are processed at the university level.
Spain
Spain is the third most popular country for foreign studies, with roughly 36% of people from the United States. It has some of the world's top institutions for overseas students to study in Germany without having to take the IELTS test, as long as they can show proof of being able to communicate at an intermediate level in English.
Sweden
Sweden is a fantastic place to learn and improve your English language abilities as the world becomes increasingly linked and businesses want to expand beyond national and linguistic boundaries. Free education for students from the EU/EEA and Switzerland is another perk of studying in Sweden.
Switzerland
This country is home to two of the world's greatest institutions and is routinely ranked among the best places to stay and study in the globe. Switzerland is a bilingual and multicultural country that is home to many international organizations and global corporations.
United Kingdom
The United Kingdom's educational profile seems to be the most respected, making it an obvious choice for Indian students in the United Kingdom. With over 500K international students joining each year, it is amongst the most popular places in the world for higher education in the UK.
USA
This is the greatest place for Indian students to study in the United States and start a career, attaining the American Dream, due to the easier visa procedures, diverse academics, and plentiful job prospects. According to the QS World Ranking. The United States is home to 33 of the top 100 colleges in the world.